Accolades
93 Points, Gold Medal
Sommelier Challenge, 2019
2017 vintage
Download:
Shelftalker
---
91 Points
"With a label that reminds us of the Cow Palace's rock concert posters from the 1960s, this sumptuous red comes through with a surge of flavor. The black and blue fruit are showy and sweetened by their inherent ripeness. Acidity is bright and tannins are plush. Crafted from some vines that go back to the 19th century, this is truly a nod to the love power from its psychedelic era design."
Meridith May, The Tasting Panel
2017 vintage
Download:
Shelftalker
---
90 Points, Editors' Choice
Wine Enthusiast Magazine, February 2020
- 2017 vintage
"A classic structure and good depth of flavor bring rich fruit and an appetizing texture to the fore in this full-bodied wine. Hints of vanilla and cedar lead to ripe black-cherry and plum flavors, while light, peppery, earthy accents keep it interesting"
Download:
Shelftalker
|
Sales Sheet
Sierra Foothills
California
Sierra Foothills Vineyard Sourcing
The Sierra Foothills, nestled against the Sierra Nevada mountain range in central California, is renowned for producing California's finest Zinfandels, some of them crafted from 19th-century vines. This organically farmed old vine vineyard is planted on hillsides with soils of sandy clay loam derived from decomposed granite. The warm days and cool evening breezes from the Sierra Mountains promote full ripening of the grapes and a balanced acidity, leading to robust, intensely flavored wines.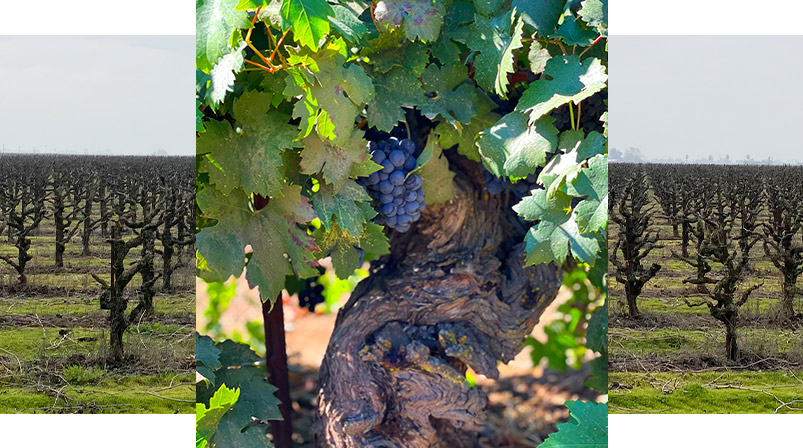 ---