Accolades
94 Points, Platinum Medal
Critics Challenge, 2018
Download:
Shelftalker
---
92 Points, Gold Medal
OC Wine Society, 2018
---
Silver Medal
Winemaker Challenge International Wine Competition, 2018
---
89 Points, Strong Recommendation
"The nose is of juicy strawberries sprinkled with cayenne pepper. A pleasant note of red cherry and a slight minty character comes through on the palate adding complexity and lightness. A great wine for a BBQ."
Ultimate Wine Challenge, 2018
---
87 Points, Silver Medal, Highly Recommended
"Dark violet color. Aromas and flavors of ripe plums and peaches, carob, whole peppercorns, and maple with a satiny, bright, fruity medium body and a smooth, breezy finish with barky tannins and moderate oak. A gulpable Zinfandel for weeknight dinners."
Beverage Testing Institute, November 2017
Sierra Foothills
California
Sierra Foothills Vineyard Sourcing
The Sierra Foothills, nestled against the Sierra Nevada mountain range in central California, is renowned for producing California's finest Zinfandels, some of them crafted from 19th-century vines. This organically farmed old vine vineyard is planted on hillsides with soils of sandy clay loam derived from decomposed granite. The warm days and cool evening breezes from the Sierra Mountains promote full ripening of the grapes and a balanced acidity, leading to robust, intensely flavored wines.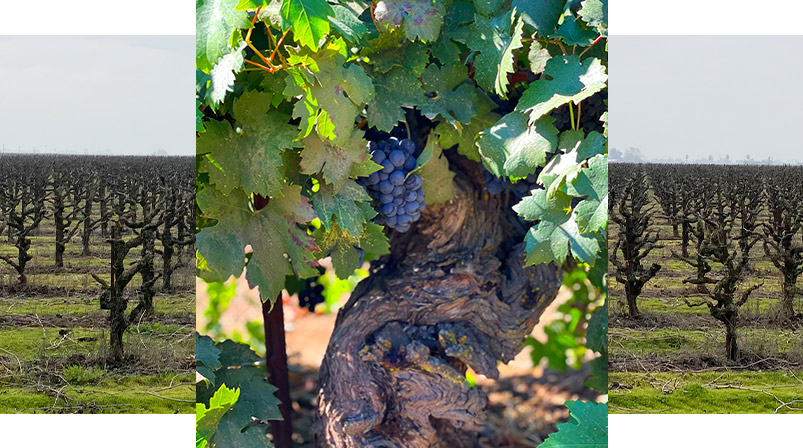 ---